CAPA events help raise awareness and funds that support our programs for children and families and help keep kids safe.
Annual Events & Activities
CAPAcity: A City-in-Action Movement for Child Abuse Prevention Month

This month-long effort takes place each year – spreading blue ribbon awareness throughout the entire metro during the month of April! CAPAcity features multiple community events all to raise awareness about child abuse and support the great work CAPA is doing to keep kids safe.
KC Wear Blue Day: April 4, 2023
WEAR BLUE FOR CHILD ABUSE PREVENTION!
And don't forget to snap a selfie or gather your friends and colleagues wearing blue to raise awareness and help prevent child abuse!
Use #WearBlueDayKC and post on social media. Be sure to tag us - @1CAPA (FB) or @capacares (Insta)!
 We're Talkin' Tuesday: April 4, 2023
Join us and the Northeast Johnson County Chamber of Commerce at Sylvester Powell Community Center for coffee and conversation.
United Way Sunshine Committee Tour: April 6, 2023
CAPA welcomes the United Way of Greater Kansas City and community volunteers to our CAPA Independence location to learn more about CAPA and Child Abuse Prevention.
Dine Out for CAPA: April 11, 2023
Dine-in, drive through, or pick up dinner at Pizza Hut at 1300 S. Noland Road in Independence, MO - Mention CAPA when ordering and a percentage of your purchase will benefit CAPA programs and services!
 Independence Chamber of Commerce April Membership Breakfast: April 19, 2023
Join us for breakfast sponsored by CAPA.
Charity HamBINGO April 26, 2023
Hamburger Mary's - 3700 Broadway Blvd., KCMO
6:30-8:30 p.m. Call ahead for reservations! (816) 842-1919
More Ways to Help
Reach out about how you can show your support with a Blue Ribbon during April!
Learn more about how to take action all throughout the year.

Join us in 2023 at our 2nd Annual Field Day Fundraiser! Teams of five will register to compete in 10 rounds of silly field day games with an on-site team photo booth, take-home swag bag, lunch (provided with registration!), ice cream, LOTS more shade, and more! Trophies will be given for the best/most creative team uniform, best scores by business industry/size and best score overall!
This is a great opportunity to network and promote your business while supporting critical community services for children and families.
Team Registration Deadline: May 26, 2023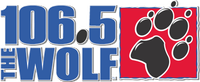 Join the fun! Come out and play with Ali from 106.5 The Wolf as she hosts a check-in meet and greet and does live updates from the field!
There are many ways to make a personal impact and help children and families find healing and hope. Ideas include:
Coordinate a Play Therapy Wish List Drive or loose change collection at your office
Organize a collection drive for birthday and anniversary parties
Start a Facebook Fundraiser for Child Abuse Prevention Month, your birthday, or any occasion and share with your friends
Coordinate youth fundraisers at school, church, or with a team such as a car wash or bake sale
… we welcome your creativity!
Have a question or want to learn more about supporting CAPA? Click here to send us an email or call us at (816) 252-8388 x 313.
Partnership Opportunities