Join us at CAPA Kansas City!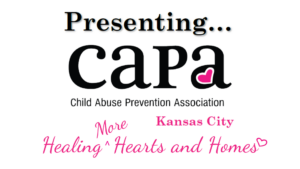 Join us Friday, September 27th from 4:00 p.m. – 6:00 p.m. for an open house and ribbon cutting to celebrate our expansion and beautiful, new Kansas City location in Blue Ridge Tower (4240 Blue Ridge Boulevard, Ste. 515, Kansas City, MO 64133).
Light refreshments will be served.
Want to join us in helping prevent and treat child abuse in our community? Bring along a few items from our wish list to help stock our new play therapy rooms for children working with CAPA to heal from the trauma of abuse and neglect. Needed items include assorted paints, washable markers, Elmer's glue, Play-Doh or molding clay, and construction paper of all colors. You can also check out our wish list on Amazon at http://a.co/6YchaFd.